The beach bar opens early in the morning till late at the evening. There you can enjoy the clear blue sea with its big sandy beach*. No resists on tasting our big variety of coffees as well as cold beers and drinks. 
When the night has fallen down, you can have a drink and enjoy it under the moonlight. We are sure that just seeing our place will be enough to make you spend your total day with us. Our friendly staff will be glad to offer its efficient services any time during the day.
* The fee to use the hotel's sunbeds is not included in the room's price.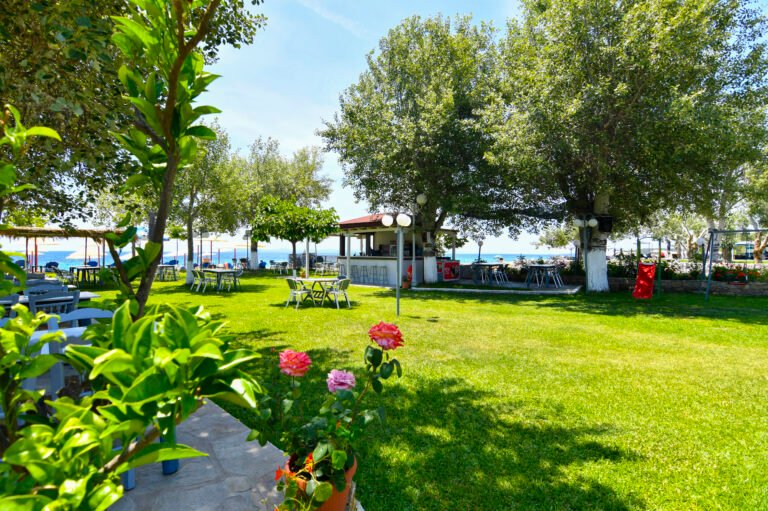 Copyright © 2023 Angelos Garden